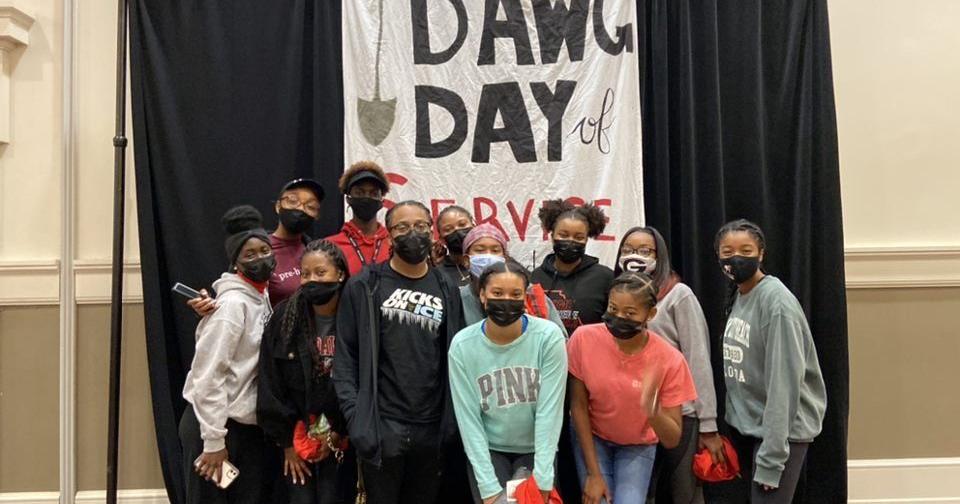 Meet the members of UGA's ethno-cultural community | Campus news
From the Hispanic Student Association to the Council on Black Affairs, the University of Georgia is home to 119 student organizations that unite people of all backgrounds and cultures from all corners of the world.
Students returning to campus may struggle to find a place that feels familiar. UGA is a large university, with nearly 30,000 undergraduate students. Campus organizations provide opportunities for students to find a community on campus each year.
Prior to the two engagement fairs on August 30 and September 1, cultural clubs were working to establish membership and awareness. Below is an overview of some of these organizations.
black affairs council
The Black Affairs Council has been creating space to celebrate Black students on campus for approximately 50 years. The organization incorporates mentorship programs for freshmen, community service events, and a digital newsletter of other engagement opportunities to engage with Black communities through their Instagram @buga_bulletin.
BAC External Vice President Myesha Mateen said she has been with BAC since its first year and has been working with other board members to create new traditions for its members, such as a event for seniors.
"We think it's important for black students to have the opportunity to talk to people who also went to UGA and are currently in their careers," Mateen said.
Their school year kicks off with a graduation event for new members in August and Cafe Soul, a talent show, in October. Spring brings their "Bacyard Bash" outdoor party and Unity Ball, a ball-like event.
Mateen said she encourages interested students to engage with them on Instagram on the @bac_uga page. Their first meeting will be at the Tate Intersection on September 6 at 6 p.m.
Hispanic Student Association
The Hispanic Student Association provides a community for Hispanic and Latino students – but students from all cultural backgrounds are welcome to participate in events such as their Noche Latina cultural exhibit in the fall or their spring gala.
Fatima Banda, co-chair of HSA, said she joined HSA during a period of isolation in her first year.
"UGA's demographics are very different from where I grew up, so I really looked to find a community that I felt represented what I had back home," Banda said.
Banda said she encourages incoming first years to go out on their own to take advantage of the wide variety of resources and organizations on campus.
"No matter what you're fearing, what's stressing you out, what's worrying you right now, I promise there's someone else going through the same thing, but often times you won't realize it. matter until you start reaching out to these people," Banda said.
Banda said she urges all UGA students to attend their upcoming events, as their goal is to raise awareness and voice of the "Hispanic and Latino presence on campus."
The HSA hosted a freshman committee meeting and hospitality in August, as well as a general meeting.
More information can be found on their Instagram page: @hsaatuga.
Asian American Student Association
The Asian American Student Association at UGA is a space for appreciation of all aspects of Asian culture.
AASA President Patrick Binosa hopes to not only raise awareness of some of the issues facing the Asian community, but also to celebrate and elevate all of the encouraging stories within.
"I feel like it's a way to keep people involved and it makes people more proud of who they are," Binosa said.
Binosa said he looks forward to their upcoming Asian Pacific Islander Desi Americans night market, which features a variety of foods and carnival games from APIDA organizations. Around February, Binosa announced that he would be hosting his annual Lunar New Year Ball, which includes a performance by AASA.
AASA has many ways to make its nearly 400 members feel like a tight-knit community, including through its Family Group Program, where freshmen learn from older mentors about leadership and life. on the campus. Binosa said creating a sense of community is hard, but worth it.
"Something I really want to improve is getting to know everyone. I know with such a big organization it's a bit difficult, but personally I really want to meet everyone and get to know how everyone is," Binosa said.
The first general meeting will be held on September 8 at 7:00 p.m. in room 213 of Sanford Hall and all UGA students are invited to attend. Further information can be found on their Instagram @uga_aasa.
Native American Student Association
The Native American Student Association officially started in 2021, but is making its mark on campus. Maya Henderson, NASA cultural chair, said she was very excited about the organization's upcoming events to celebrate Native American Heritage Month in November, including those that will raise awareness of the epidemic of missing Indigenous women and murdered.
"Multicultural organizations simply create safe spaces for underrepresented people in predominantly white institutions like UGA and allow them to build community and find comfort in spaces where they may be less comfortable. comfortable elsewhere," Henderson said.
As with other cultural organizations on campus, all students are welcome to join. NASA even hosts opportunities to educate other communities through their movie nights and french fry tastings.
"You always learn more when you meet people face to face and talk to people who have real experience rather than reading articles online or taking a course," said Mary-Jo Eden, president of the NASA social media.
Through the use of social media and events centered around hearing the stories of others, NASA strives to make the organization as welcoming as possible for everyone.
"All that matters is how much you care about Native Americans as a whole and how much you are willing to learn," Eden told those planning to attend events.
Eden said she urges all UGA students to keep up to date with Indigenous news, whether through NASA Instagram or other educational resources.
"We really want people to know that Native Americans are here. They are visible. They are in Georgia. said Eden.
NASA will host a school year kick-off on September 15 at 6 p.m. More details can be found on Instagram @nasa_uga.
To learn more about UGA student organizations, visit UGA Involvement Network.