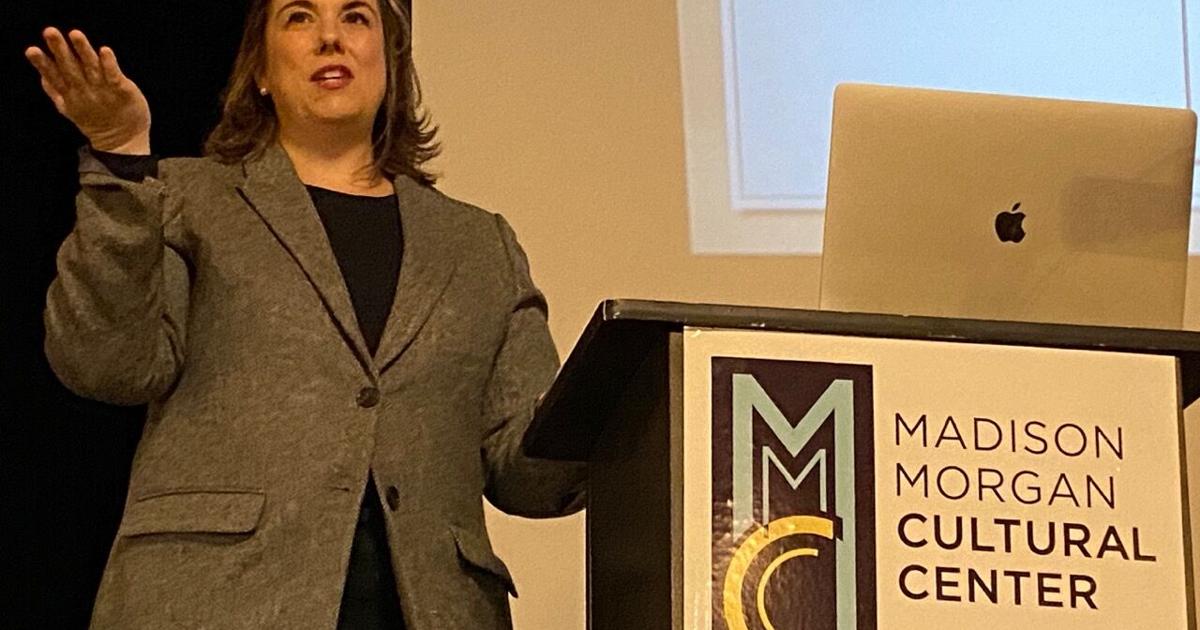 Landmarks Society Meets at Madison-Morgan Cultural Center and Learns About Upcoming Renovation Projects | News
The Morgan County Landmarks Society (MCLS) met Nov. 21 in the auditorium of the Madison-Morgan Cultural Center (MMCC) to meet new MMCC Executive Director Melissa Klein and learn more about Hall plans. on Foster.
Raised in Gwinnett County, Klein studied music in college focusing on clarinet performance. This love of music led her to her first professional position as staff manager of the Macon Symphony Orchestra. As she explained, working for a small nonprofit like the symphony orchestra gave her the opportunity to take on a wide variety of jobs, including orchestra librarian and fundraising. , in addition to its management responsibilities.
Klein worked with the symphony for 12 years and, after moving to Utah, continued to telecommute with the organization for another four years. While in Utah, she held fundraising and management positions with other arts and media organizations. She and her husband, a software engineer at the Ministry of Defense, have five children.
"Madison was a wonderful move for the whole family," Klein said. "We are very happy to be back in the South."
Klein then talked about the Hall on Foster, a WPA project built in 1940 as the white public school gymnasium that now houses the MMCC. The hall, located across from the cultural center parking lot, is currently used as a special events center.
The renovations to the historic building will take place in a two-phase project, she explained. The first phase includes critical maintenance that should be performed as soon as possible. The MMCC board has approved funding for the work which will begin in mid-2022, she said.
Phase two will include research and information gathering to determine from the community how best to use the room, Klein explained. A survey sent to MMCC members, an additional 7,000 email addresses and posted on social media was closed last week. The results are still being compiled, and Klein hopes the data analysis will give staff and the board clear direction on the best uses for the facility.
"Our priorities for the venue are to improve the exterior and interior of the building, identify ways to better serve the community, market the venue, and increase MMCC's revenue by leasing the building," said said Klein. She added that staff will continue to solicit community feedback and will also work with architects to improve the facility. Fundraising will of course be necessary, she added, to accomplish all that we plan for the Hall on Foster.
Landmarks members also visited the current art exhibit featuring the work of the Madison Artists Guild (MAG) in the three galleries on the second floor.
The Morgan County Landmarks Society is dedicated to promoting the preservation of Morgan County's historic landmarks, landscapes and culture through education.