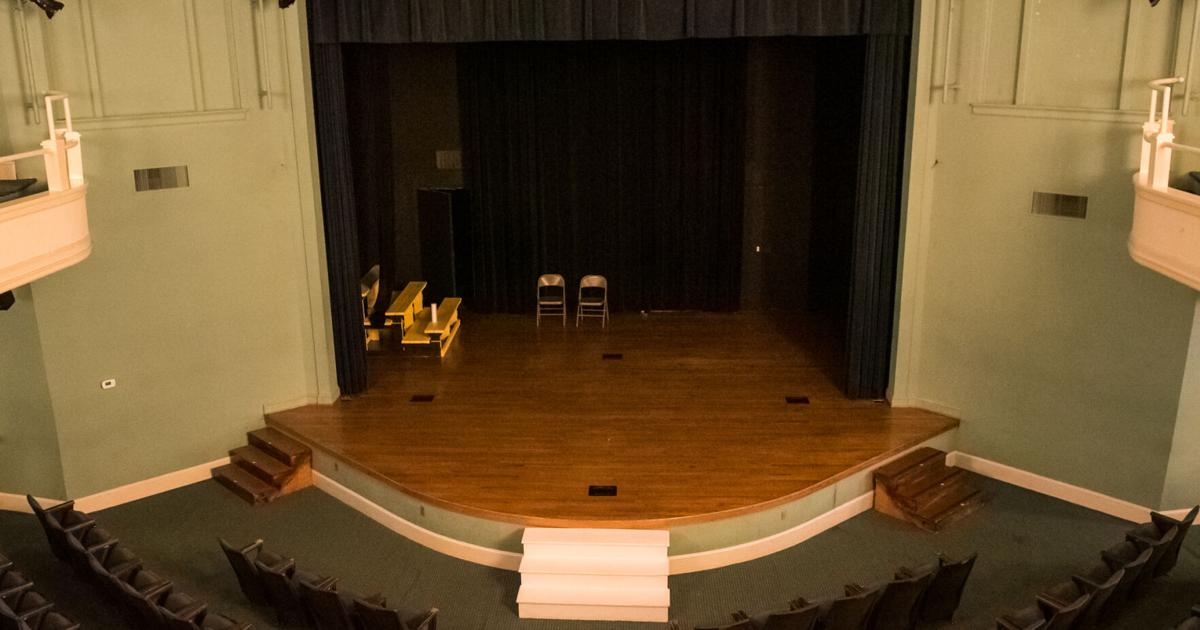 Is the Lincoln Cultural Center haunted? | Culture & Leisure
LINCOLNTON – Do other beings of the world walk the halls of the Lincoln Cultural Center? There are those who say yes. There have been reports of flashing lights in the performance hall, sightings of a lady in a long black dress, and the sounds of children playing in the green room.
These occurrences may or may not be related to spirits or hauntings, or they may be the result of natural occurrences. Enter the members of the Raleigh-based Ghost Guild, Inc., a nonprofit organization made up of people passionate about history, science, and the unexplained. Beginning June 24, members of the Ghost Guild will explore the Lincoln Cultural Center with the goal of recreating and/or understanding and explaining the strange happenings within the building.
Co-founded by Nelson Nauss who had his first exposure to the paranormal at a very young age in his childhood home. This experience forever changed the way he saw the world around him. It wasn't until 2007 that he joined two other paranormal groups to search for answers. In 2016 Nauss met Kelly McConkey and together they founded The Ghost Guild.
"We all met through other paranormal teams and decided to start our own," Nauss said. "We are all very different people, but we share a love for history, science and the unexplained. We wanted to strike a balance between these. What we feel is different with our team is that we are very serious about what we do. There are many different types of paranormal teams. We focus on paranormal research and historical preservations. We prefer to work with historical organizations. We help them engage audiences by blending in the mystery of those particular places that have had unexplained activity.
Cathy Davis, the director of the Lincoln Cultural Center, contacted the Ghost Guild last year to ask if she would be interested in conducting an investigation at the center.
"After taking out a few paranormal teams, I thought it would be interesting to get their perspective," Davis said.
Before traveling to a location, Ghost Guild members get an assessment of the claims that have been made against the property and they focus on those.
"We like to identify patterns," he said. "We are looking at what happened and trying to see if there is another possible explanation for this. It's very easy to assume that every sound you hear and everything that happens is paranormal when most of the time it's not. There is a very good explanation for this. We don't rely on a lot of gimmicks that are usually seen on TV or used by other teams. We focus more on the scientific side.
Recreating what may have happened in the past can be difficult to recreate, Nauss added.
"It's not like in other fields of science where you can recreate things and test them in the exact same way every time," he said. "A lot of times you have background noise. You look at places that have background noise that might show up later on your recordings and people might say, 'hey, is that a voice?' Your brain is a thing. wonderful – he will make sense of what he hears even if it has nothing to do with what was actually heard. It fills in the gaps."
Nauss won't come out and say he's been to a haunted place, but he's been to places where he and his team were unable to explain what happened, like the Battleship USS North Carolina in Wilmington. He also won't say whether or not he believes in ghosts – which he "don't know".
"Every time we go back to Wilmington we try different things and we haven't been successful," he said. "That one was really weird. We've investigated 40 different places since our inception and I would dare say that maybe out of that 40, 15% or so there are things that got us thinking.
If you have experienced events in the Cultural Center, the Ghost Guild would like you to complete an online survey which can be found at http://theghostguild.com – according to the 2022 calendar. Unlike other times when a paranormal team visited the cultural center, this one is not open to the public.