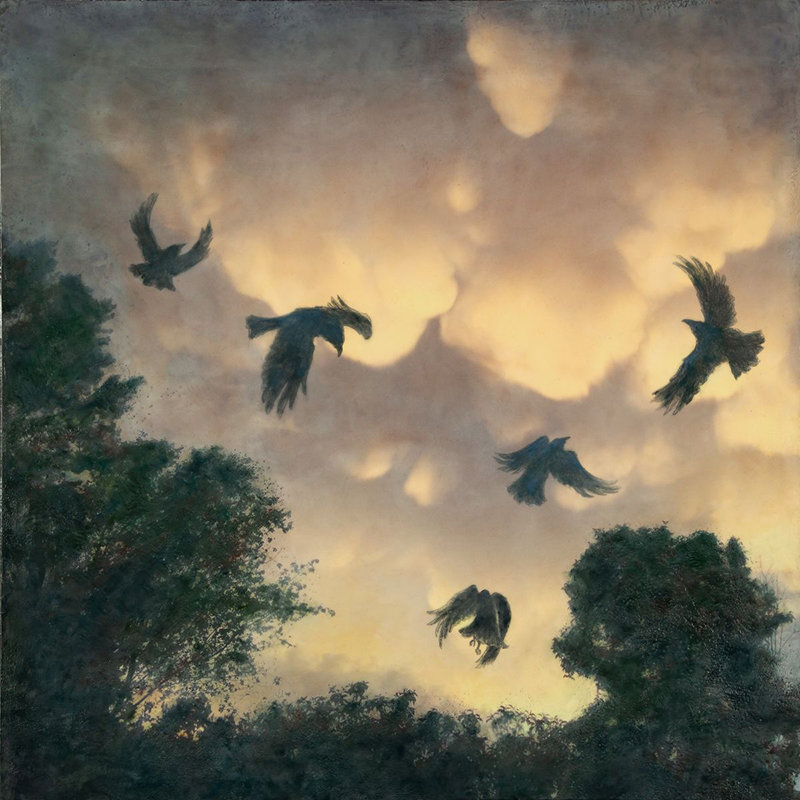 'Illuminations: Crows and Crows' at the Branigan Cultural Center
Leaving the town of Las Cruces
The Branigan Cultural Center, 501 N. Main St., is pleased to announce the opening of a new exhibit, "Illumination: Crows and Ravens," featuring works by artist Catherine Eaton Skinner.
Fourteen large-scale encaustic paintings of these beautiful, intriguing and intelligent birds will be on display from July 1, 2022 through September 24, 2022. A gallery walk led by Skinner will take place at 5:30 p.m. on July 1.
Crows and ravens have been adopted as important messenger birds in a wide variety of cultures around the world and through time. They are known as speakers of the underworld, keepers of souls, and tricksters who test human resolve.
Recent scientific experiments on crows and ravens show that they have an incredible capacity for spatial memory, social interaction and tool use. Skinner embraces all of these characteristics when depicting them in her works.
Catherine Eaton Skinner is an artist who combined her scientific training with her passion for art and spent 20 years making biological illustrations. She has since become a multidisciplinary artist, embracing a wide range of methods including encaustic painting, oil painting, photography, sculpture, textiles and found objects.
Skinner has exhibited in over 40 solo, national and international exhibitions, and has been included in numerous museum and gallery group exhibitions.
Skinner divides his time between Santa Fe, NM, and his hometown, Seattle, WA.
The Branigan Cultural Center is open from 10 a.m. to 4:30 p.m. Tuesday to Friday and from 9 a.m. to 4:30 p.m. on Saturday. There are no admission fees.
The Branigan Cultural Center can be accessed via RoadRUNNER Transit Route 1, Stop 1. For more information, visit the Museum System website at https://www.las-cruces.org/1523/Museums or call 575/541-2154.