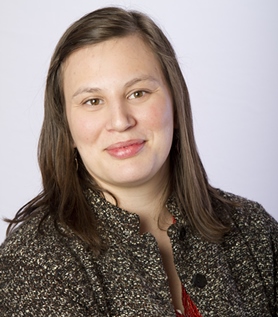 Hoonah cultural organization has a new director
The organization that supports Tlingit culture and traditions in Hoonah has a new executive director.
Sarah Dybdahl becomes the top official of the Huna Heritage Foundation next month. It is the non-profit arm of the Huna Totem Village Society, which owns and operates the Icy Strait Point tourist attraction.
"I really hope to look for opportunities for young people and look for ways to preserve the language and history that they have already documented over the years," she says.
William "Ozzie" Sheakley, president of the Huna Heritage Foundation, said Dybdahl was the obvious choice.
"She has such a strong experience from her previous positions and we are confident that she will be an innovative leader for the foundation," he said in a press release.
Hoonah is located northeast of Chichagof Island, 30 miles west of Juneau. About three-quarters of its approximately 800 inhabitants are Tlingit. Huna Totem has around 1,360 shareholders linked to the village.
Dybdahl is from Klawock on Prince of Wales Island and serves on the board of directors of the Aboriginal Society in the village of Klawock Heenya. Her husband, Travis, is a descendant of the shareholders of Huna Totem.
She has spent the past 15 years working for Sealaska Corp. and its cultural branch, the Sealaska Heritage Institute.
"One of my main responsibilities was to work for Celebration and to be the kind of general coordinator there. And it was really being able to work and communicate with a lot of people with very different backgrounds and needs, "she says.
In his new job, Dybdahl will work with the newly established Huna Traditional Scholars Council. It was put in place to address the continued loss of traditional language and other knowledge in the community.
She will also oversee Huna Heritage's scholarship program, its annual Clan Conference, and ongoing fundraising efforts.
Dybdahl begins working at the foundation's office in Juneau on February 9. Former executive director Kathryn Hurtley resigned last year.