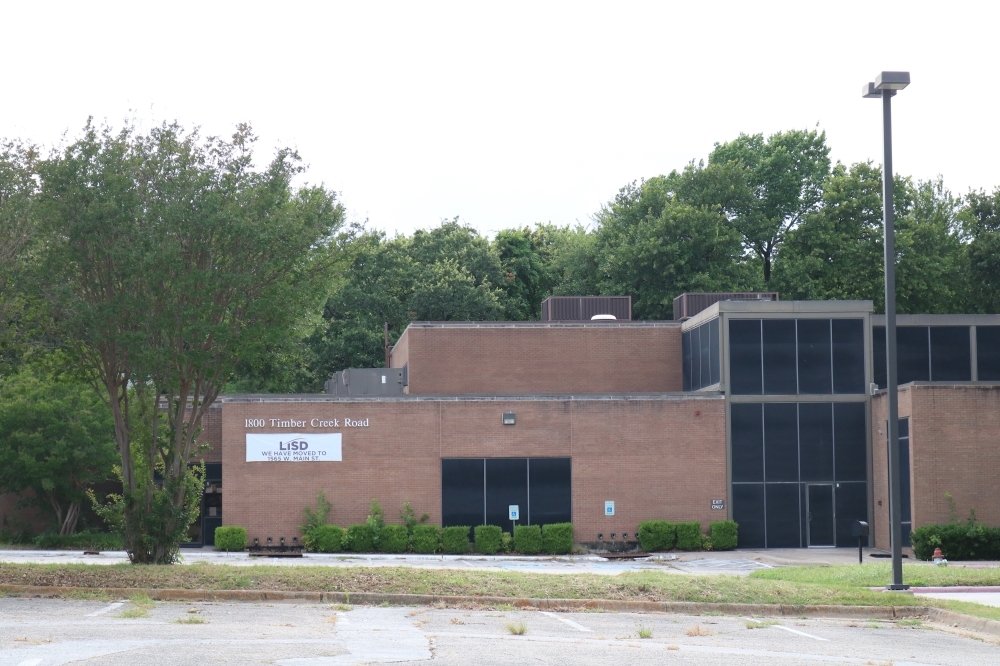 Feasibility study to examine the site of a potential arts cultural center
The old Lewisville ISD administration building at 1800 Timber Creek Road is being evaluated for renovations while the district's old natatorium building and a smaller communications building were torn down after a June 21 vote by the municipal Council. (Kaushiki Roy/Community Impact Journal)
Flower Mound Town Council voted unanimously on February 7 to fund a feasibility study related to a potential site for a cultural arts centre.
The study would examine whether the former Lewisville ISD Administration Building at 1800 Timber Creek Road could be modified to meet the city's needs for a cultural arts center.
The contract with Oxley, Williams, Tharp Architects PLLC will cost no more than $26,400, according to meeting documents. That cost is also eligible for reimbursement from the Texas Commission on the Arts, according to JP Walton, assistant city manager.
Last year, the city purchased the administration building as well as an adjacent natatorium and communications building from the school district. The natatorium and the communications building were demolished last summer.
According to Walton, the feasibility study is limited to this specific site, which is adjacent to the Leonard & Helen Johns Community Park.
The study will examine the building's existing structural components, provide conceptual design options and establish cost estimates that compare its renovation to new construction, according to city documents.
"That's going to give us an idea of ​​what it's going to look like, where can it go, what it would look like on site," Walton told council members.
The feasibility study is part of the city's broader cultural arts master plan, which was approved in October 2018. That plan recommended the city develop a cultural arts center, documents show.
Council members say the bigger question of whether the city should build and operate a cultural arts center has yet to be answered.
"Whether or not we decide to move forward, I think it's going to be pretty important whether or not we can use this building," Council Member Adam Schiestel said.
">