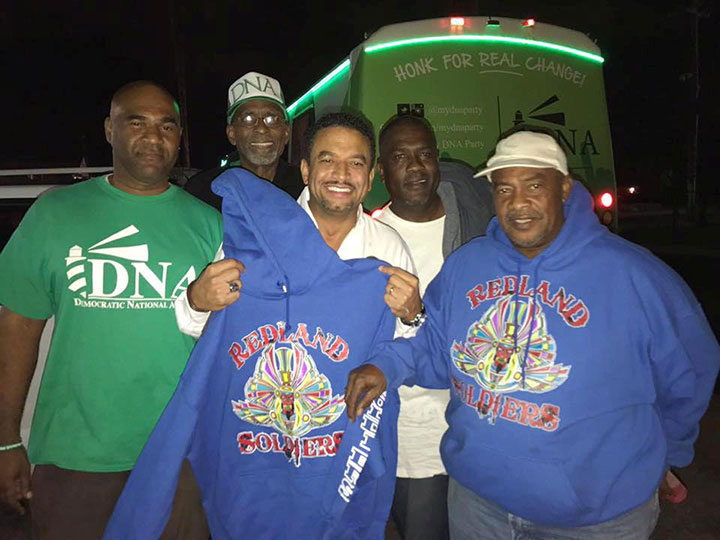 DNA supports the cultural community of Junkanoo
Nassau, Bahamas – During boxing and New Years parties, Bay Street exploded with the sights and sounds of our nation's premier cultural event. Crowds of Bahamians and visitors alike lined the streets until the early hours of the morning to see the supreme craftsmanship of the various costumes and enjoy the musical and dance styles of their favorite bands.
In the months, weeks and days leading up to these two epic evenings, members of the various Junkanoo bands were hard at work, preparing to present their various themes. By working late into the night and early in the morning, the leaders of the Junkanoo Group were able to galvanize their members – many of whom sacrificed sleep, skipped meals, and took time away from their families – all to ensure persistence and pursuit. of a Bahamian vacation tradition.
At a time in the timeline of this country where we are inundated with influences from all over the world, preserving the things that are truly Bahamian is essential. As a people, we must all do our part to ensure that this cultural expression is protected and that the men and women responsible for being its custodians and defenders are protected. With this in mind, DNA has sought to provide support to different groups on our small scale. On Friday, December 30, members of the party leadership team led by party leader Branville McCartney delivered hot meals and cold drinks to 13 Junkanoo cabins across New Providence Island; a gesture that has been welcomed by these hardworking curators of the Bahamian cultural experience.
The DNA would like to congratulate all participating Junkanoo organizations including One Family who were declared winners of the Boxing Day Parade as well as the winners of the New Year's Day Parade: The Valley Boys. As has been our proud history, the cultural community of Junkanoo did not disappoint and all of their hard work resulted in the supreme spectacle that we all were able to enjoy.