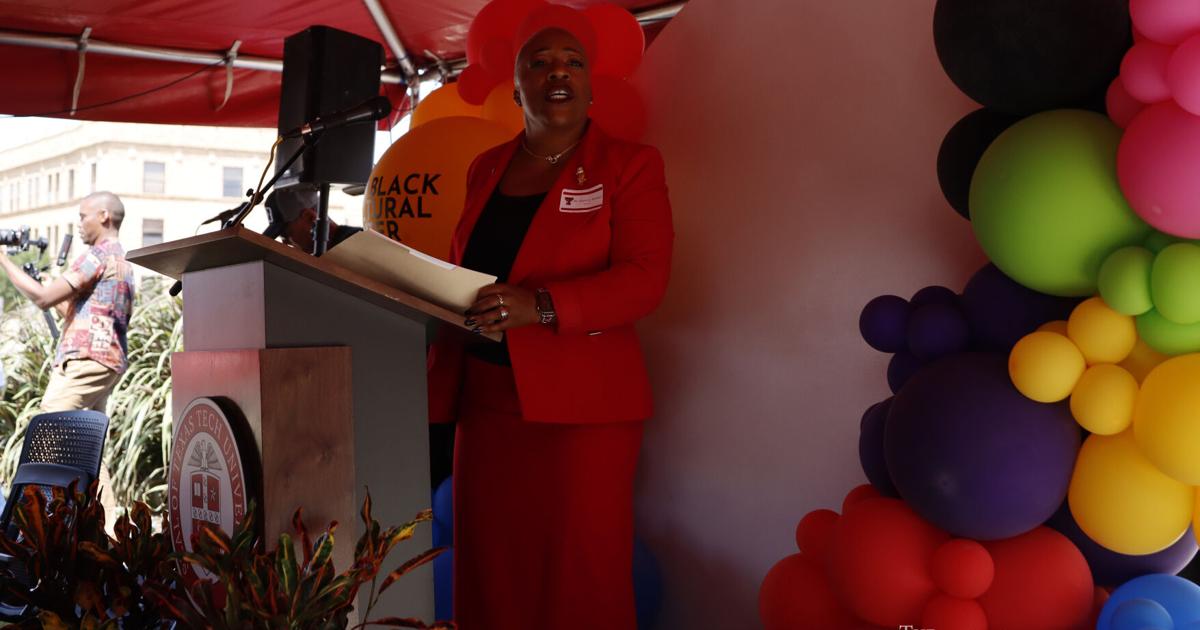 Cultural significance of the Black Cultural Center | New
Brilliance, Courage, Determination, Excellence, Resilience, Joy, Family, Community, Scholarship, Leadership, and Pride are the values ​​Texas Tech's first Black Cultural Center intends to uphold.
Opened September 9, the cultural center is located at 2533 15th Street. The center is seen as a safe space or sanctuary for all races to recognize diversity and bring people together for learning and the exchange of ideas according to Dr. Carol Sumner, the Division's vice president of program diversity, equity and inclusion.
The Black Cultural Center is the first of its kind at Tech, but it's also very important for a public university, according to Black Student Association (BSA) President Christianah Adejokun.
"One thing I would like to say is that this culture, this center, will be the beginning of creating a culture of mutual understanding," Adejokun said. "As an individual from Arlington, Texas and the daughter of two Nigerian-born immigrants, it's important to me to be able to see this happening on campus, to see representation and change happening on campus."
For Tech graduate Cora Robinson, the opening of the cultural center marks a significant step forward in the history of Tech. Robinson served as the former president of the Student Organization for Black Unity (SOBU) while at Tech.
"When I was on campus, I was president of the Black Student Union," Robinson said. "We had people who were advocates and people who were allies, but to see something like this, where so many people came to pool their resources to create this, (Black Cultural Center) if you had told me that in 1979, I would have said, "No, that could never happen at Texas Tech University".
Additionally, Robinson said Tech's diversity efforts differ significantly from her time on campus, which makes her proud of the progress made so far.
"Having a diversity director is beyond me, and it makes me really proud to come from Red Raiders heritage," Robinson said. "It's amazing. I was here in the late 70s and there weren't so many allies and not so many partners back then. But to see all these people coming together, working together to create I'm in heaven with this installation, I think it's fabulous.
Alumni Mythe Kirven said the center will continue to foster a safe space for African American students as they continue their legacy at Tech.
"When I was here over 45 years ago, we didn't have that," Kirven said. "Culture is so important to students. I'm so happy to be a part of it, to see it come to fruition. This should have been done years ago.
Roland Spotts, a third-year history student from Alvarado, said the Black Cultural Center is a way for individuals to gain proper knowledge about African American culture.
"It's nice to finally have something where you can see yourself and be represented," Spotts said. "It's nice to see yourself portrayed in a different light than what, say, the mainstream media likes to portray African Americans."
While working on the construction of the building, Michael Ducote, a freshman valedictorian with the Advisory Committee on Student Retention and Achievement (CARS) in Odessa, said he was inspired to return to the school and receive an education at Tech.
"I wanted to shake their (the student's) hand and say thank you for having this dream," Ducote said.
Concluding the grand opening ceremony, Sumner invited the public to enter the Black Cultural Center.
"Together, we celebrate this historic day with the opening of our Black Cultural Center at Texas Tech University," Sumner said. "As you enter this space for the first time, don't let it be the last."