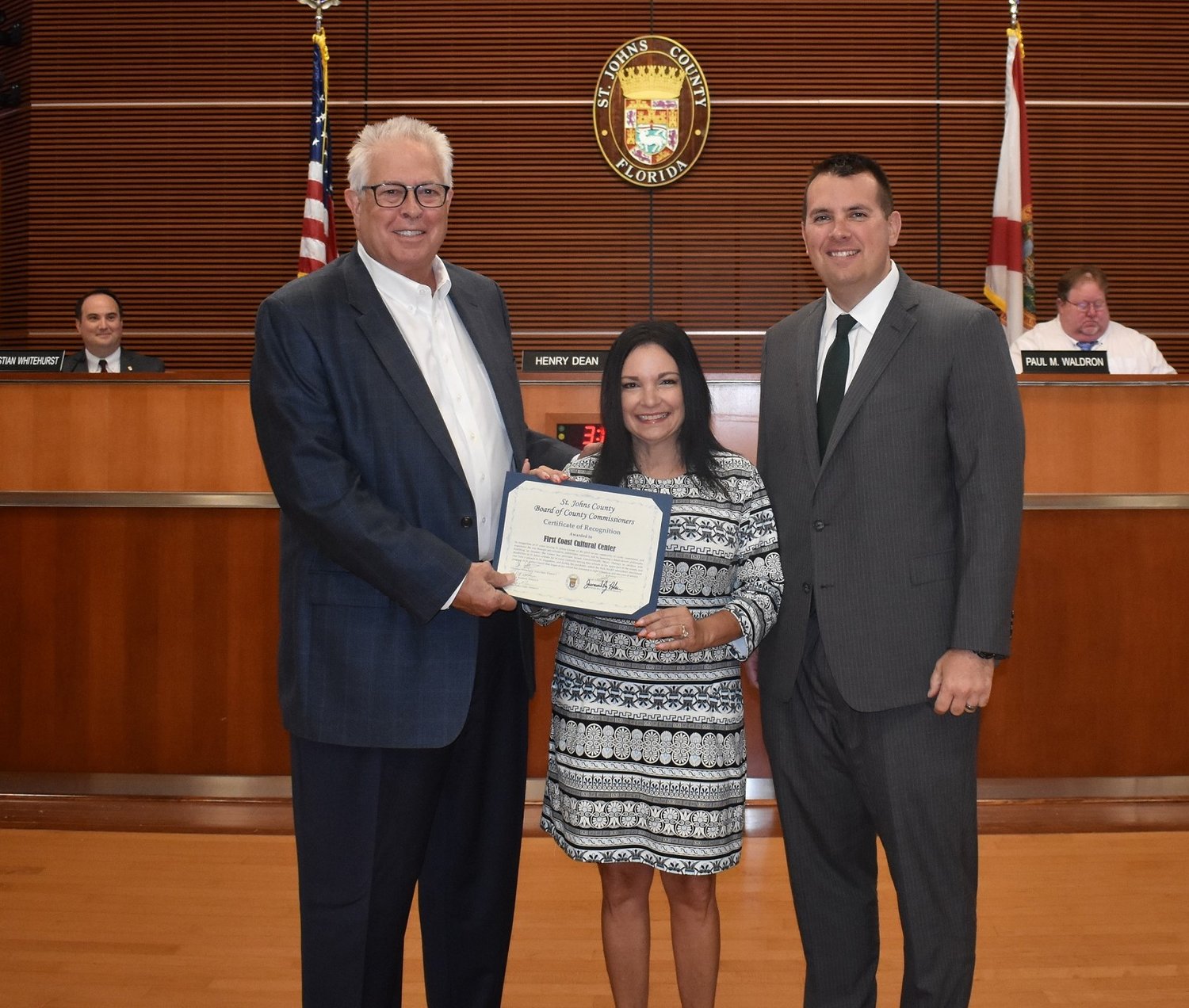 County Commissioners Recognize Cultural Center
As a landmark accolade, the First Coast Cultural Center was recently recognized by St. Johns County Commissioners, who honored the services, classes, and outreach programs the nonprofit organization has provided locally for 27 years with a successful track record.
Mention of an innovative program, Kick StART, an after-school arts enrichment program in 2020 during COVID 19, received unique accolades.
The First Coast Cultural Center received the Certificate of Recognition at the June 7 Commissioners meeting. Commissioner Jeremiah Blocker presented the award. On hand to receive the award were Joe Bryant, Chairman of the Board of the First Coast Cultural Center, and Donna Guzzo, President and Executive Director of the First Coast Cultural Center.
Guzzo shared his overarching philosophy on the success of the Cultural Center with the statement, "Success is imminent!"
The First Coast Cultural Center is a place for creating, understanding and experiencing the arts. The organization achieves its goals through exhibitions of local, regional and national artists in a variety of media through educational and invigorating events, arts classes, lectures and workshops.
Key programs include Sound Connections Music Therapy for Children with Disabilities, which is offered free to students in St. Johns County schools and Title I schools that provide additional resources to economically disadvantaged students. Additionally, Kick Start after-school arts enrichment programs and services are available.