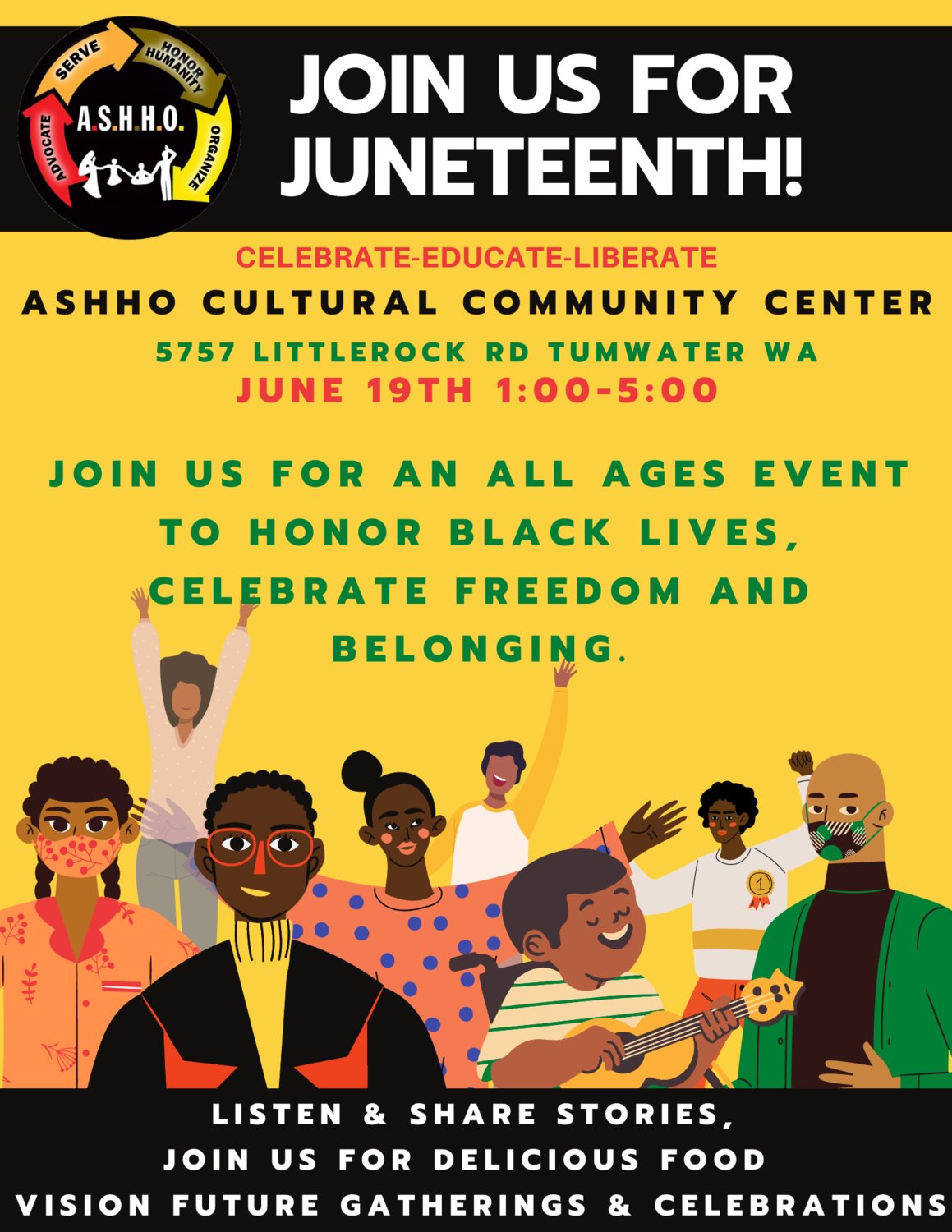 ASHHO Cultural Community Center – Juneteenth Celebration | The JOLT
This holiday commemorates the day the last slaves in Texas were informed of their release. It has become a day celebrated by blacks across the country to remember and celebrate the "end of slavery".
We will honor Juneteenth with a celebration on our part. We will celebrate freedom with the opening of the new ASHHO Cultural Community Center. You will learn about the history of Juneteenth, as well as the history of the town of Tumwater and the location of the Center.
Our hosts and guests will tell you about the learning, celebration and connection opportunities that will take place in the future. There will be food available. All ages are welcome!
Event date
Saturday 19 June 2021
Event time
1:00 p.m. – 5:00 p.m.