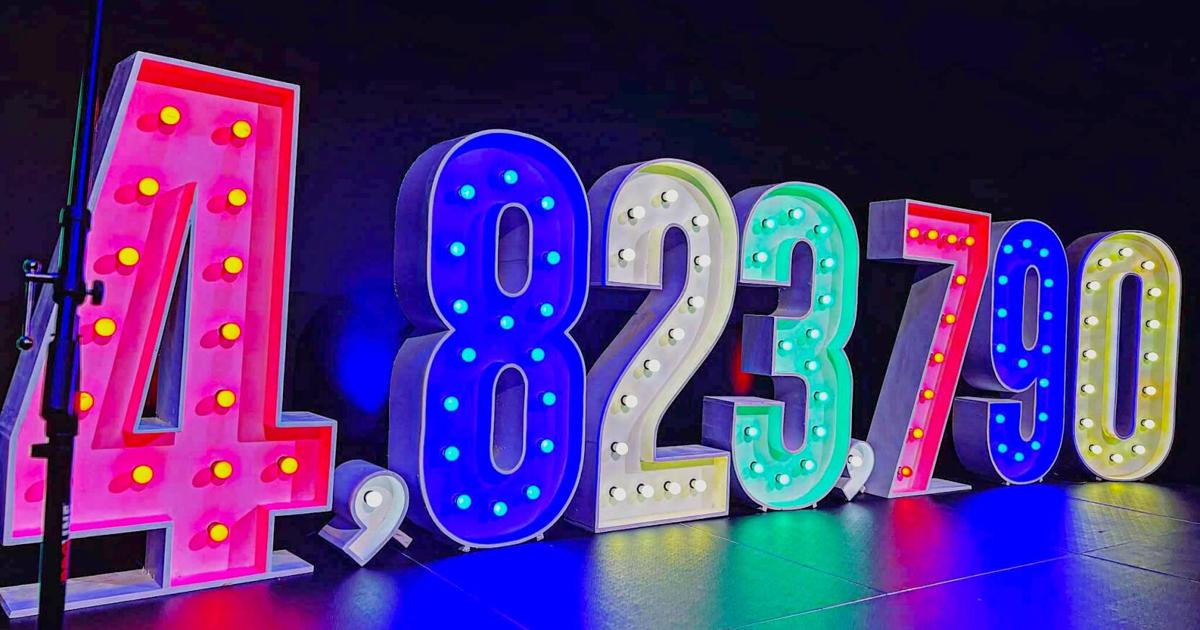 Allied Arts Raises Record $4.9 Million for Central Oklahoma's Cultural Community | Culture & Leisure
OKLAHOMA CITY – Recently, nearly 300 donors, arts administrators, artists, volunteers and friends of Allied Arts gathered to mark the end of the 2022 campaign. At the celebratory event held at Oklahoma Contemporary, campaign chairs Sody and Robert Clements announced that the organization has raised a historic $4,823,790 for the cultural community in central Oklahoma through the 2022 campaign and US bailout funds.
"What an important step in raising an historic $4.8 million for Allied Arts and our local cultural landscape," said Robert Clements, 2022 Campaign Chair. long on the value of the arts for the quality of life in our region.
"The Allied Arts network of more than 40 nonprofit cultural organizations relies on this support more than ever as it continues to feel the effects of the pandemic," Clements added.
In partnership with the City of Oklahoma City, Allied Arts will award $1 million in COVID relief grants to eligible Oklahoma City-based nonprofit arts organizations that demonstrate need and pandemic-related loss or expense.
"Mayor David Holt and the City of Oklahoma City leadership recognize that the nonprofit arts industry is an important sector of our economy, and financial support is needed to mitigate the impact of COVID-19 on communities. organizations that work tirelessly to transform lives through the arts. said Deborah McAuliffe Senner, President and CEO of Allied Arts.
Along with a celebration announcing total donations, the event was an opportunity to recognize the leadership, vision and philanthropic legacy of Honorary Chairs Cathy and Phil Busey, as well as to thank donors, volunteers and partner employees of Allied Arts, McAuliffe noted.
Major donors were Devon Energy, Hobby Lobby and OG&E[JB1] , the Chickasaw Nation, the City of Oklahoma City and the Kirkpatrick Family Fund. Each has made significant contributions of $100,000 or more as visionary donors to support the Allied Arts 2022 campaign.
Employee giving campaigns were organized by more than 145 businesses in the greater metropolitan area and raised a record $700,000 for Allied Arts.
Employees attended virtual and in-person presentations, learning firsthand about the impact of donations on arts programming and education while participating in hands-on arts experiences.
The most successful employee giving campaigns were Continental Resources, Employees of the City of Oklahoma City, American Fidelity, Devon Energy, OGE Energy Corp., Newmark Robinson Park/Robinson Park, Bank of Oklahoma, BancFirst, Duncan Oil Properties and Crowe. & Dunlevy.
During the event, Max Myers, co-founder and chief financial officer of Tall Oak Midstream, received the prestigious Zach D. Taylor Award in recognition of his leadership and volunteer efforts in Oklahoma.
Additionally, during the event, Glen Maynard assumed leadership of the Allied Arts Board of Directors.
Allied Arts is committed to helping with pandemic recovery and accepts donations year-round.
As the United Arts Fund, Allied Arts works to broaden support for the arts by increasing financial support for cultural organizations, encouraging participation and attendance, advocating for arts education and promoting excellence in the arts and arts management.
Since its founding in 1971, the organization has raised more than $86 million to advance the arts in central Oklahoma.
Allied Arts is home to more than 40 nonprofit cultural organizations. Member agencies include: Ambassadors' Concert Choir, Arts Council Oklahoma City, Canterbury Voices, Carpenter Square Theatre, Cimarron Opera, deadCenter Film, Firehouse Art Center, Lyric Theater of Oklahoma and Thelma Gaylord Academy, Mabee-Gerrer Museum of Art, Metropolitan School of Dance and the National Cowboy & Western Heritage Museum
Other organizations include: OK City Chorus, Oklahoma Children's Theater, Oklahoma City Ballet, Oklahoma City Museum of Art, Oklahoma City Philharmonic, Oklahoma Contemporary Arts Center, Oklahoma Opry, Oklahoma Shakespeare, Oklahoma Visual Arts Coalition (OVAC), Oklahoma Youth Orchestras , Prairie Dance Theater, Red Earth Inc., Science Museum Oklahoma and The Sooner Theater
For more information, contact Allied Arts at 405-278-8944 or visit alliedartsokc.com.