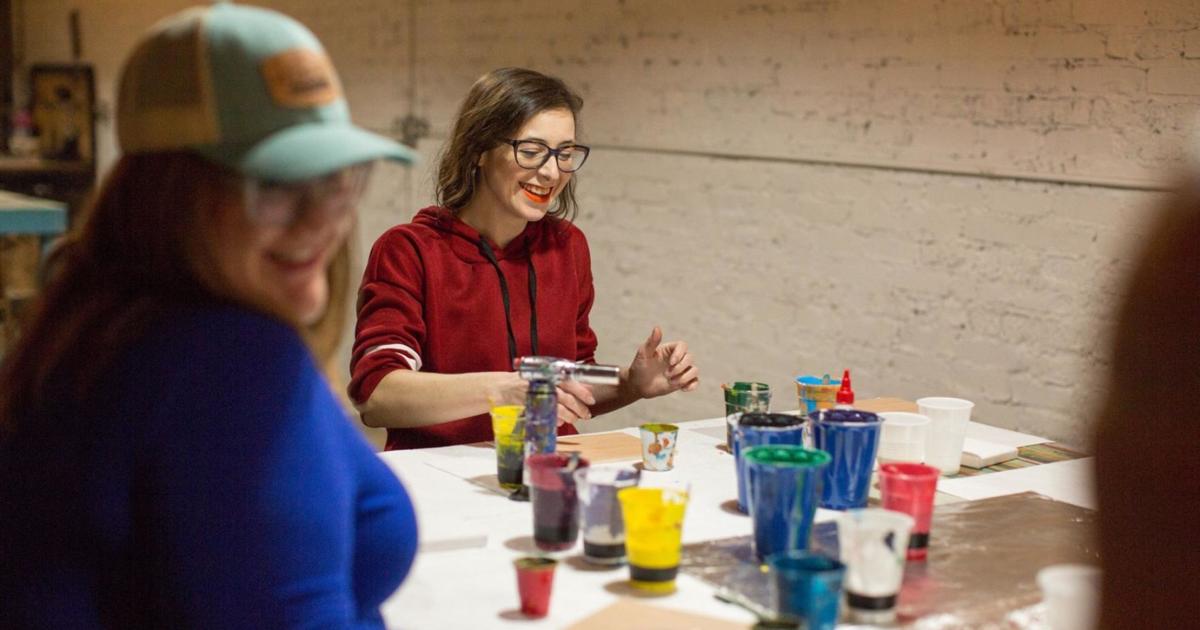 Adventure into Acrylic Pouring class available at the Kingsport Office of Cultural Arts | Rogersville
The Kingsport Office of Cultural Arts is offering a one-day acrylic casting course on March 26 at the Kingsport Carousel studio at 350 Clinchfield Street.
Venture into the fun and unpredictable world of acrylic casting with Elena Corradino, a local artist who will teach you all there is to know about this exciting style of abstract art.
The class will take place from 10 a.m. to 2:30 p.m. with a 30-minute break for lunch (bring your own or eat downtown).
The course is intended for participants aged 13 and over. All the equipment you need will be provided to you.
During the four-hour class, you will make 10 paintings of varying shapes and sizes, and each one will be different. You'll also learn five different types of pours, including a double flip cup, and three ways to make "cells".
Attendees will discuss color theory and what makes abstract art pop, and Elena will detail the materials and brands she uses to create art. When you leave, you'll know how to create your own beautiful acrylic art.
Register online now at www.EngageKingsport.com or call 423-392-8414. Online sales will end 48 hours before class.
About the Cultural Arts Office
The Office of Cultural Arts (OCA), part of the town of Kingsport, connects, coordinates and engages the public with a creative community.
The OCA runs the Renaissance Arts Center, the Farmer's Market, the Kingsport Carousel, the Carousel Fine Craft Show, the Kingsport Public Art Program, the Engage Kingsport Performing Arts Series, and a wide range of support for arts organizations in the area.
The OCA works in tandem with Engage Kingsport, Inc., the Friends of the Cultural Arts group, a private, volunteer-run 501©3 nonprofit community organization.